****
Masseria Sant'Anna
Bari Palese
Masseria Sant'Anna, an ancient 18th-century fortified structure that retains the charm and atmosphere typical of historic rural residences in the Land of Bari, has been transformed into a comfortable 4-star resort through a brilliant renovation.
Masseria Sant'Anna was built during the years of the Bourbon occupation with the function of a watchtower guarding the coastline against the landings of invaders and pirates. It offered accommodation to the Royal Guard and knights in transit from other seas. It is located in Marina di Palese, a small seaside town on the coast north of Bari. It enjoys a strategic position with respect to the main motorways, just 4 km. from the 'K. Wojtyla' airport and 1 km from the Bari Palese Macchie railway, a very short distance from the centre of Bari and the Fiera del Levante, which can be reached in a few minutes by metro or bus (bus stop 250 m. away). A convenient and enjoyable solution for business travellers or for leisure and family tourism, discovering experiences among the beauties of the Land of Bari.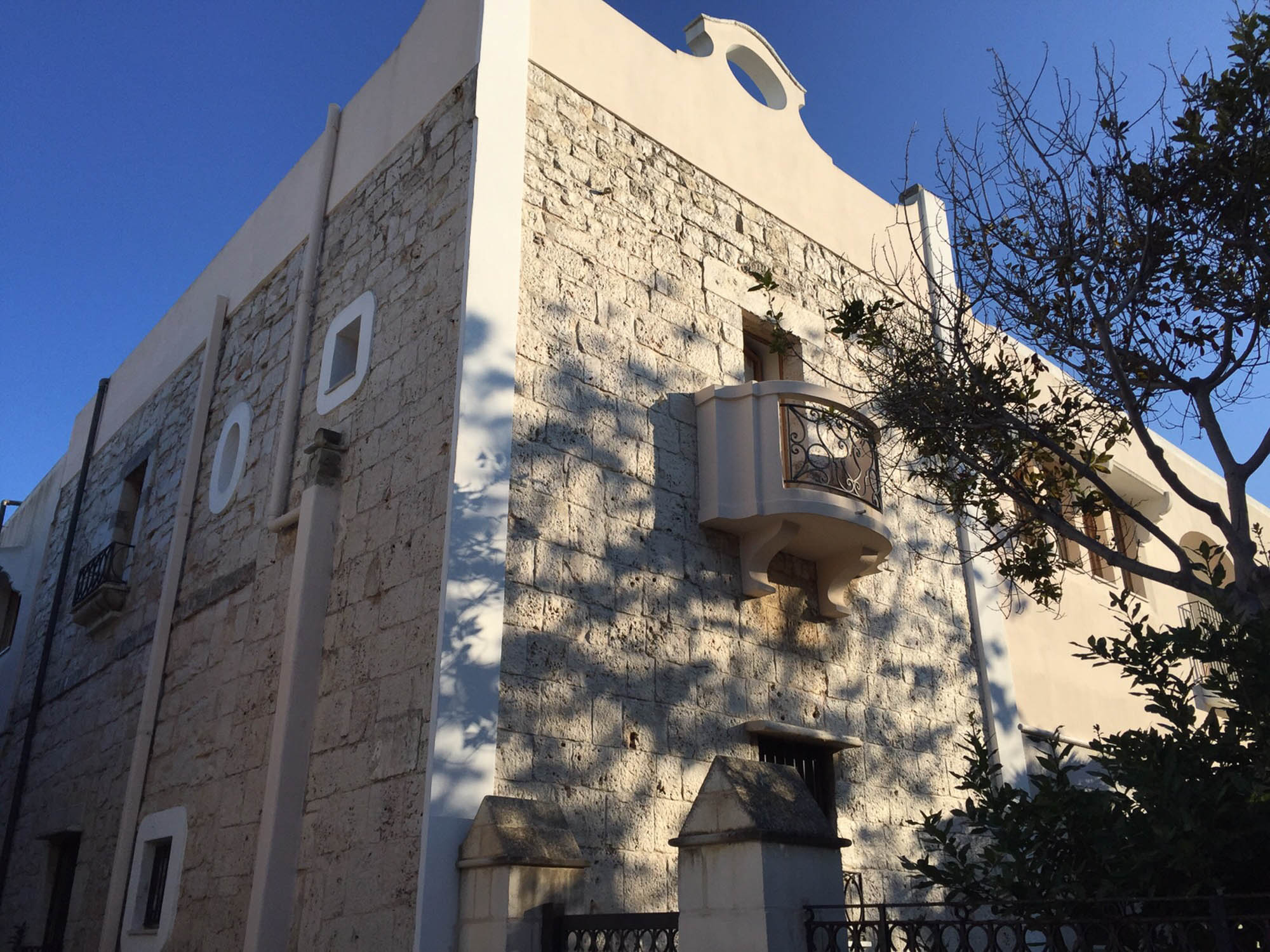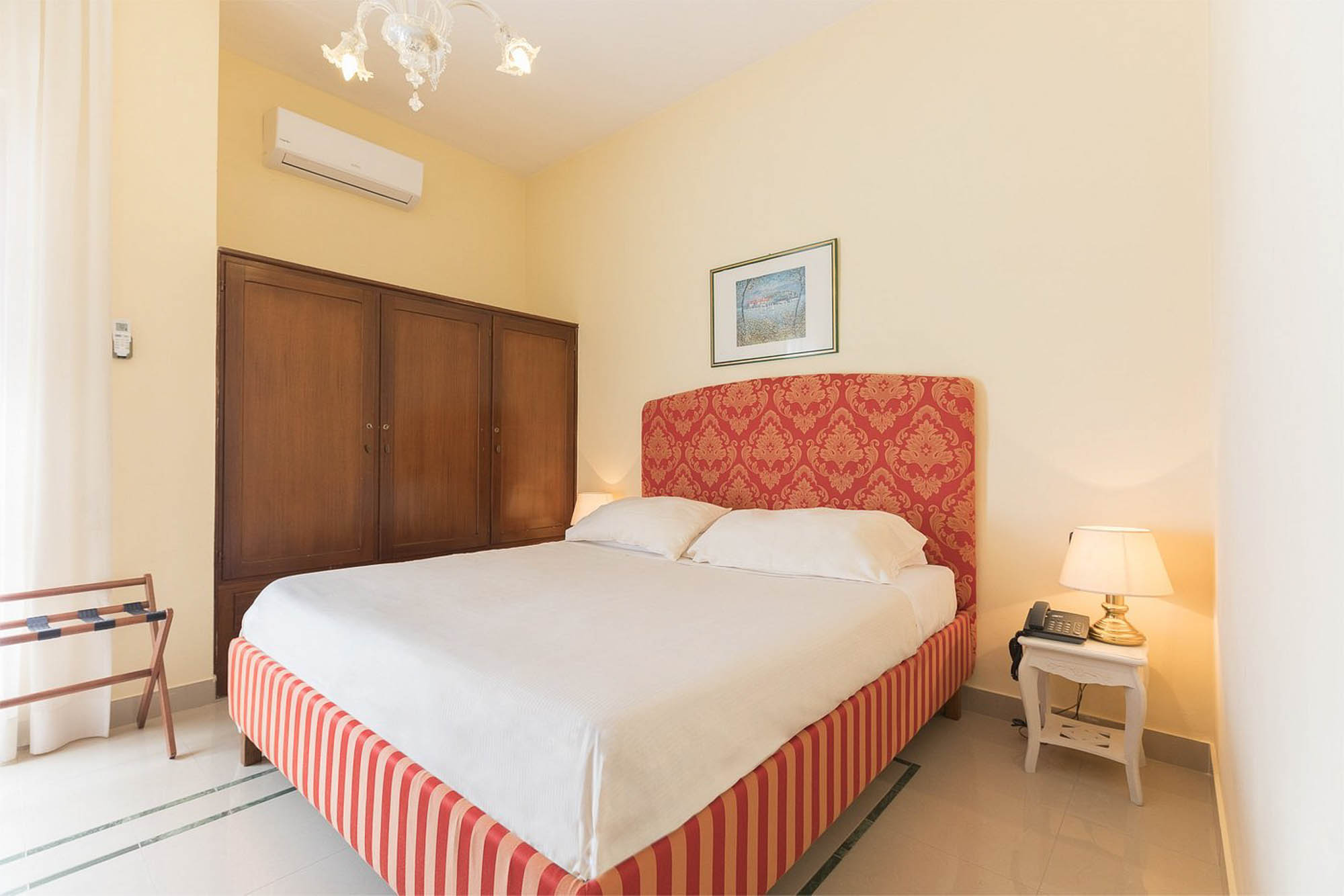 Masseria Sant'Anna has 12 air-conditioned rooms with satellite TV, safety box and private bathroom. Guests are particularly delighted to wake up to a rich sweet and savoury continental breakfast buffet served in a spacious dining room.
The warm and cosy ambience of the old rural residence creates the atmosphere of home during your stay. The richness and variety of architectural artefacts and antique handcrafted furniture will enrich your holiday with pleasant experiences.

The original forecourt offers guests a large furnished garden where they can enjoy a cocktail in complete relaxation. Free Wi-Fi is available for the guests.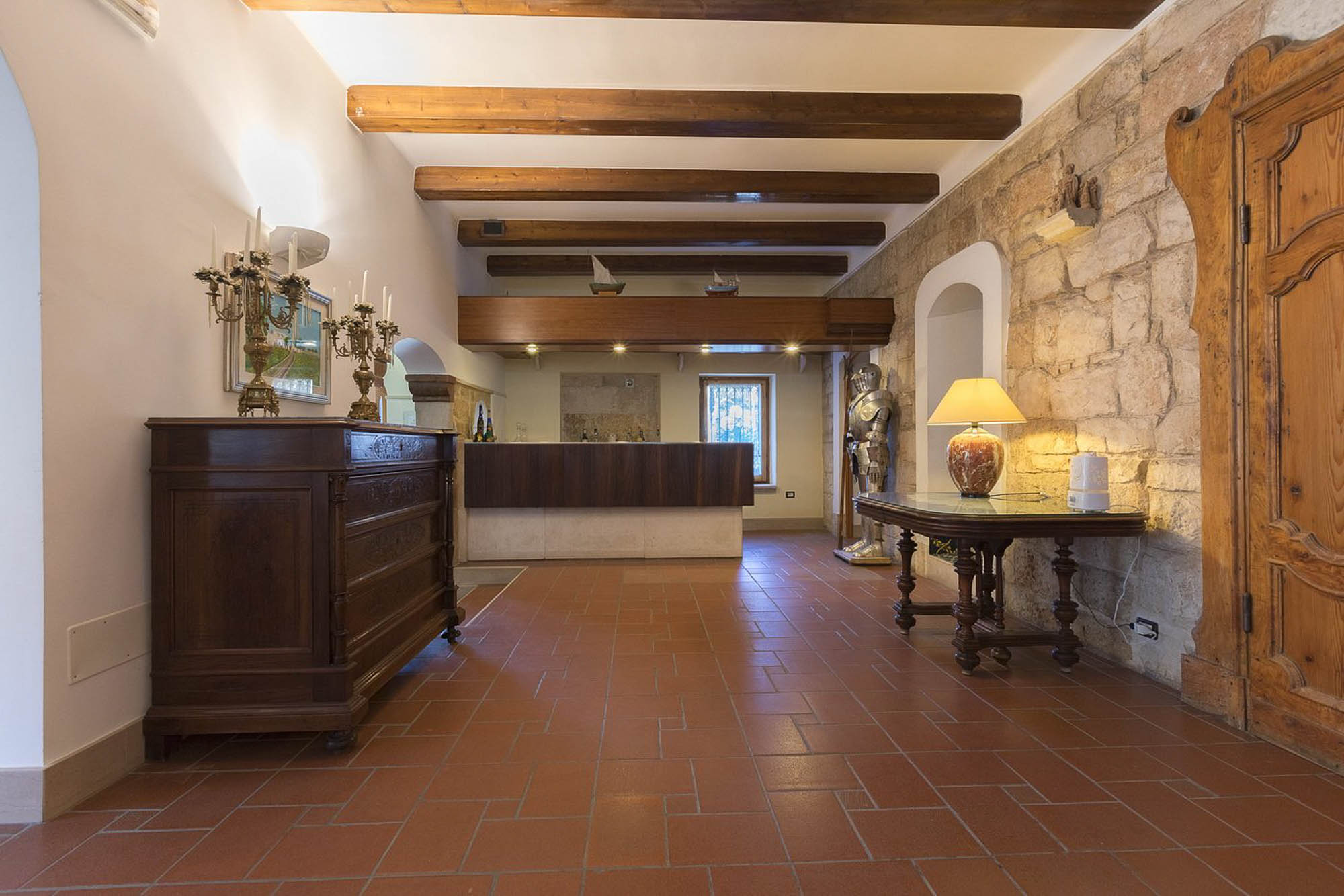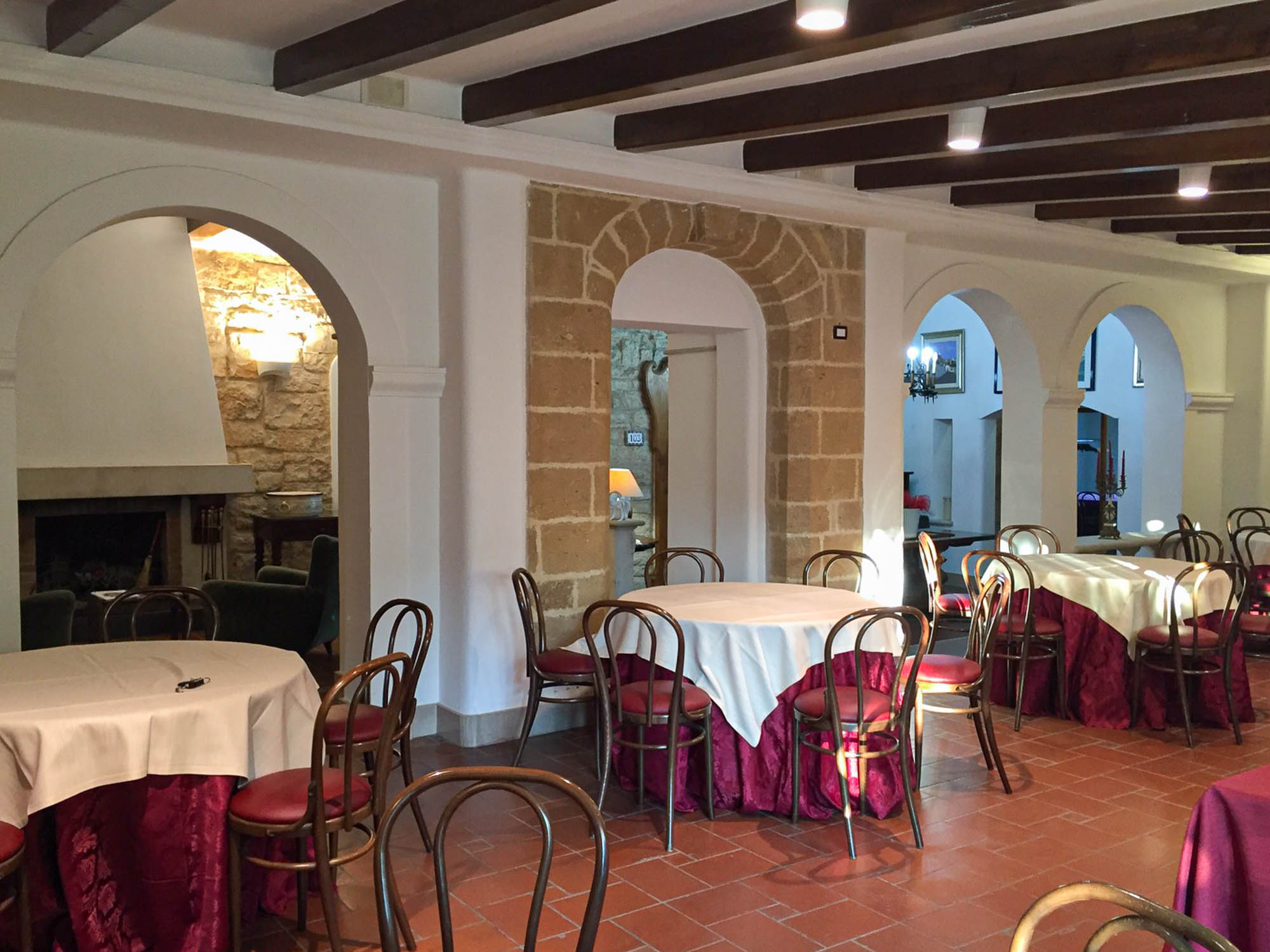 The restaurant hall, furnished with the classic canons of rural tradition, is reserved for group banquets at company meetings, events, birthday parties, and weddings. The accurate cuisine will accompany you to rediscover the sublime flavours and aromas of the gastronomic tradition of the Land of Bari.
The short distance from the sea (250 metres) makes Masseria Sant'Anna an excellent solution for a seaside holiday on the beautiful north coast of Bari.

Guests can also take advantage of a favourable agreement with "Il Titolo" beach club (650 m away), a bathhouse with a sandy beach, open during the summer season, equipped with an outdoor swimming pool, services, bar and restaurant.